About us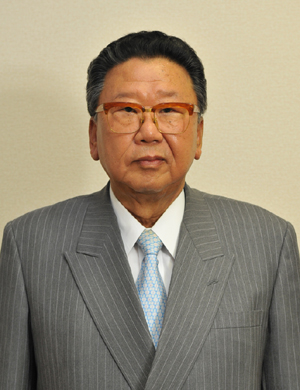 PAK Yong Ung,
Representative Director
There are more than 70 Korean schools all over Japan, whose purpose is to educate Korean students to be talented people with Korean identity. They have received worldwide acclaim as "national heritages" from Koreans all over the world. It can be said that they are precious "thesaurus" of human resources who play an active role in the international arena.
However, a number of Korean students in Japan suffer not only from prolonged economic recession but also from heavy damage by the Great East Japan Earthquake. As a result, not a little of them are driven to drop out of school.
In addition, they are not subjected to the scholarships from several foundations such as Japan Student Services Organization and Korean Scholarship Foundation. What is worse is that Korean schools are excluded from Japanese government's public high schools tuition-free policy for political reasons, and nowadays, some local governments even have started to reduce educational subsidy.
The right to education, which cannot be violated with any reason, is an internationally recognized fundamental human right.
This foundation started its activities encouraged by people who support such students suffering from abovementioned difficulties. Thanks to efforts of many people, this foundation succeeded in granting scholarships to them last year.
Being recognized as a public interest incorporated foundation, we try to expand its scale to support as many students as possible.
It can be said that education is an activity to invite people to the human wisdom accumulated for a long time. Investment to the promising young people will directly contribute to the development of human society.
To educate young students, your support to provide them with chances and better environments to expand their possibilities would be appreciated.
---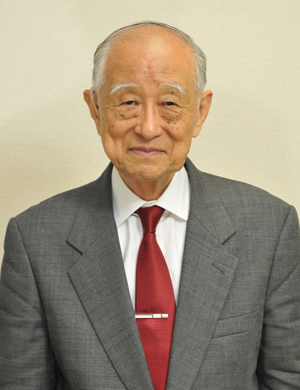 Takeo MASAKI,
Councillor,
Emeritus Professor at Nihon University
More than a half century has passed since I engaged in the education for Korean students in Japan. During this period, as a researcher and lecturer of "growth development," I have observed "the value of physical growth" of Korean students. I am very pleased with the fact that their physical growth catches up with that of Japanese students.
The significance of the establishment of this foundation lies in the creation of an environment to extend the possibilities of highly motivated people through financial supports. We would like to make a greater effort for the education of promising people who contribute to the promotion of international academic and cultural exchanges.
---
| | |
| --- | --- |
| ◇1 July, 2011 | establishment and registration of the Foundation for Korean Students in Japan |
| ◇September 2011 | granted financial support to the annual summer camp of the Korea-Japan Friendship Network of University Students in Kyoto |
| ◇October 2011 | granted financial support to the study project of the Korea-Japan Friendship Network of University Students |
| ◇8 October 2011 | application for the Public Interest Corporation Authorization |
| ◇6 November 2011 | granted scholarship to Korean students in Japan who suffered a great deal of damage from the Great East Japan Earthquake |
| ◇20 February 2012 | authorized by Cabinet Office as the public interest incorporated foundation |
| ◇March 2012 | beginning of granting scholarship |